Two cookbooks published in London in the early 1890s were written for vegetarian homemakers who were facing the challenge of cooking for carnivores. The authors of the two books, E.W. Bowdich and Arthur Gay Payne, had some similar ideas about what it would take to lure skeptical family members into liking meat-less meals. They both advocated use of lots of butter and cream, for instance, and they both believed fried foods could do the trick.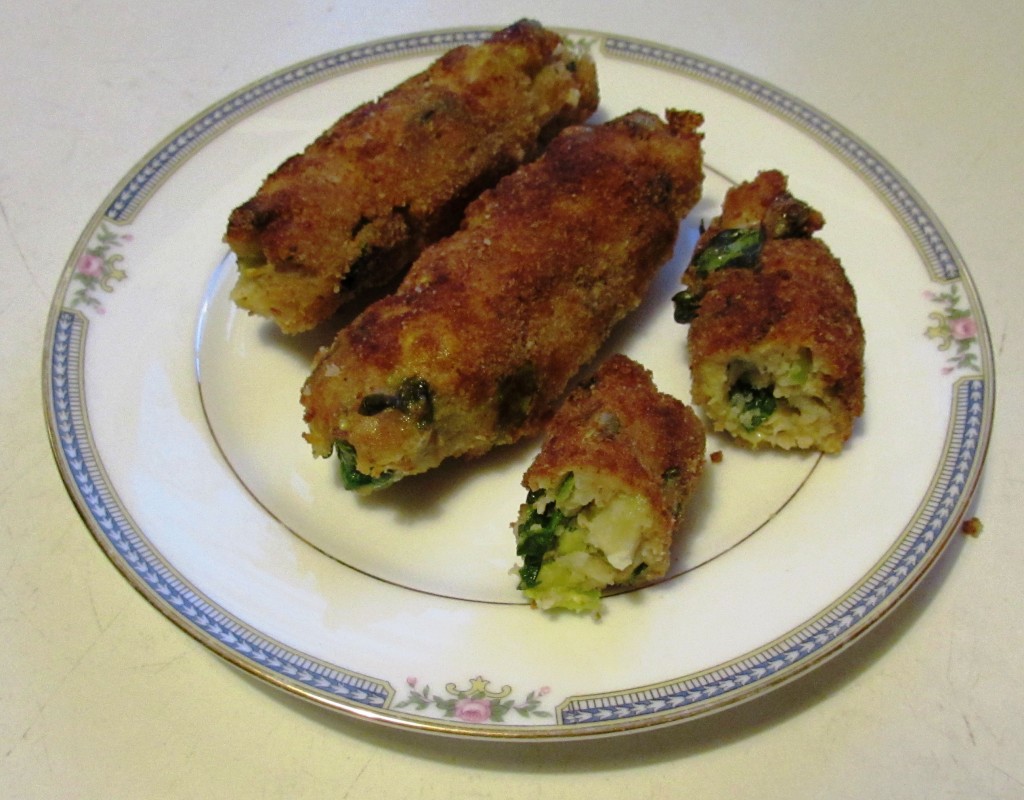 Here is one of Mrs. Bowdich's contributions to the genre: a fritter made with potatoes and brussel sprouts, shaped like a sausage and fried a golden brown.
Mrs. Bowdich doesn't specify how the brussel sprouts should be cooked. I opted to dice them and brown them in a cast iron skillet in olive oil and butter before blending them in with the mashed potatoes and bread crumbs.
More than 30 other recipes from Mrs. Bowdich's book, including salads, stews, soups and savory puddings, are reprinted in Vintage Vegetarian Cuisine.  Here's her recipe for a breaded vegetable fritter that she believed could be a gateway to vegetarianism for late 19th century meat-eating Londoners.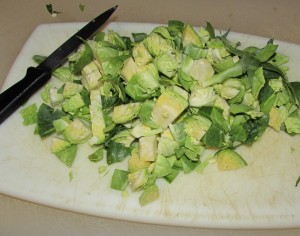 Brussels Sprouts Sausages
4 ounces cooked sprouts
2 ounces mashed potatoes
2 ounces bread crumbs
1 ounce butter
1 teaspoon sage
½ teaspoon salt
½ teaspoon pepper
1 egg and bread crumbs

Mix the vegetables, bread crumbs and flavouring well together, moisten with half the egg, form into sausages, roll in the other half of egg and bread crumbs, and fry in the one ounce of butter or boiling oil.

Source: New Vegetarian Dishes (London, 1892)